Apologies, but no results were found. Perhaps searching will help find a related post.
Latest News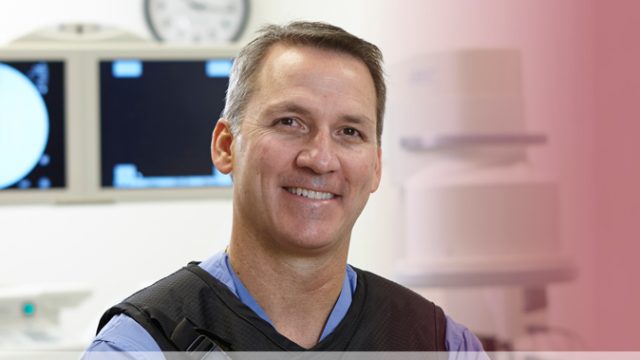 Could your Chronic Pelvic Pain (CPP) actually be Pelvic Venous Insufficiency (PVI)?  This year, we have had multiple patient success stories at Vascular and Interventional Physicians after treating women who were suffering from Pelvic Venous Insufficiency, or PVI. It is estimated that at least 10% of women in the US develop issues post-childbirth that can eventually lead to Pelvic Venous Insufficiency. The symptoms of PVI can be similar to Chronic Pelvic Pain, or CPP, and are often under recognized. Because of this, it can be possible that a patient diagnosed with CPP actually has PVI. Because the pelvic region involves multiple systems in the body, it is easy to receive multiple diagnoses for what are truly PVI symptoms. One of our patients, C.T., said: "I had been to every doctor known to man… from urologists, to gynecologists, to gastroenterologists… Little by little, I was losing hope as I continued to have excruciating pain without finding a solution." Together, we'll examine common symptoms for Pelvic Venous Insufficiency, as well as the picture of a typical patient, the methods of diagnosis, and available treatment options. Your Pelvic Pain and Discomfort may actually be Symptoms of Pelvic Venous Insufficiency (PVI) Common symptoms of Pelvic […]
Peripheral Arterial Disease (PAD): America's Silent Killer — Risk Factors, Symptoms & Treatment Options  Peripheral Arterial Disease (PAD) affects roughly 18 million Americans. Due to a lack of knowledge in the United States, many Americans do not even know they have PAD, as they do not present any symptoms. In fact, the Cardiovascular Coalition (CVC) estimates that somewhere between 25-50% of the population are unaware they have the condition! Thankfully, there are some great resources and organizations available today to fight the spread of PAD. In this article, we're going to examine the risk factors and causes of PAD, PAD symptoms, methods of diagnosis, and most importantly, some minimally-invasive treatment options. We'll also share a special patient success story and a few important resources at the end. Risk Factors & Causes of PAD There are a range of risk factors that can contribute to your chances of developing PAD. Some cannot be avoided, such as family history, but others can be mitigated by adopting healthy living practices. However, it's important to note that patients who smoke or who have diabetes have markedly reduced blood flow, which puts them at the highest risk for developing the disease. The main risk factors […]
Facilities | Info: There are no items created, add some please.